A partnership with the American Heart Association in getting Healthy for GoodTM in 2021!
For a monthly calendar of activities: click here
Since it's impossible to get healthy for good in one day, we're launching a weekly MOVE MORE challenge to help you make small changes in your life to see big changes in your health. Using Facebook, Twitter and Instagram as communication tools, Norris staff will share tips, tricks and techniques for being physically active and then you, too, can share the information via social media with your family and friends. You may even wish to challenge others on these weekly activities.
"Being more active even for just 10 minutes, three times a day, can significantly improve your health and wellbeing," said Assistant Superintendent of Recreation Ande Masoncup.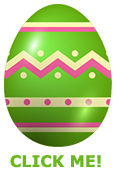 Science shows that being more active can help you feel, think and sleep better. The American Heart Association (AHA) recommends at least 150 minutes of moderate-intensity physical activity per week for adults and 60 minutes per day for children. Those who do not meet these recommendations may be at greater risk for heart disease, stroke and other health problems.
"Partnering with AHA is a great way to help people live longer, healthier lives," she added.
Now, more than ever, we need to focus on mental and physical health. Exercise has numerous benefits, such as preventing chronic diseases, improving sleep, relieving stress and controlling weight. Incorporating daily activity breaks boosts your brain power with a better attention span and sharper problem-solving skills.
So what are you waiting for? The time is now to commit to MOVE MORE while practicing safe physical distancing. Staying active in safe, healthy ways has never been more important. Join Norris Recreation Center for this fun celebration that can help us all live longer, stronger, healthier lives.