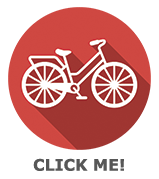 Tennis offers benefits for adults looking to acquire new skills or expand their social circle. It improves mental awareness and overall physical health. It's also a fun new hobby to add to your daily lifestyle.
To register for tennis programs: click here
Men's Drill
Participate in fast-paced drills that emphasize both singles and doubles play. Most efficient for players rated 3.5 or higher. A 30-minute supervised match play session concludes each class.
Mixed Drill
Focuses on doubles drills to practice all areas of the game including situational tennis and strategy. Some singles drills included. A 30-minute supervised match play session concludes each class. Players must be a USTA rating of 3.0 or higher or recevie Tennis Pro Supervisor approval to participate.
Cardio Tennis
Looking for a little more time on the court and to burn some calories? Try our new cardio tennis class. It will be a great workout and a lot of fun. Offered like a drop-in with a 4-person minimum. Available Fall to Spring only.
Beginner/Advanced Beginner
Geared for new players or those who have been away from the sport for awhile. Focus on tennis basics including ground strokes, volleys and serves. Review tennis rules and scoring concepts.
Friday Night Lights • Ages 18+ • Co-Ed, 3.5 USTA Rating & Above
Spend the evening socializing with friends while participating in a friendly competition. Play two hours of rotating tennis followed by pizza and soft drinks. Registration will close at 9am on the Thursday before the event. Maximum 16 players. Minimum 8 players. Advance registration required.
3.5 USTA Rating & Above Player Guidelines
​Stroke dependability and direction control but lack occasionally in depth control
Lobs, overheads, approach shots and may be limited in control
Can easily rally from the baseline
If playing USTA, player should have a 3.5 rating. If playing NITTL, player should be a higher division 3 player or better. Tennis pro approval required.