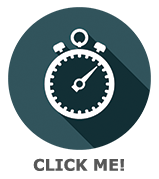 Swimming is a remarkably effective workout because it combines three important types of exercise in one: aerobics, stretching and strengthening. Any stroke is fine. Many swimmers prefer the crawl, but the breast, side and back strokes are favored for those who don't like putting their face in the water.
Lap swim is designed for organized swimming up and down the length of the pool repeatedly. If multiple people are sharing a lane, typically, you circle swim.
Monday-Friday
5:30am-9am
11am-1pm
Monday-Thursday
8pm-9:45pm
Saturday
5:30am-7am
12pm-5:45pm
Sunday
12pm-5:45pm
Pool is set for the short course.
Lap Swim Benefits
improves endurance and cardiovascular health
helps lower blood pressure
increases flexibility
helps you control your weight
boosts your balance
reduces fall risk
helps sharpen thinking
helps reduce stress