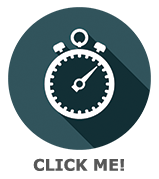 Indoor Group Fitness Classes
Get motivated while being safely introduced to a number of different workout styles, instructors, music and goals. Build great relationships through a consistent group fitness schedule and join in on the fun!
Classes are currently being offered virtually in a Private Facebook group.
For details or to sign up for a class, call 603-377-1405.
All classes are free to members.
For a current class schedule: click here
• AeroStep
• Bootcamp Interval Training
• Cardio Fit Fusion
• Core & More
• Group Cycling
• Hatha Yoga
• Kickbox Fusion
• Light Cardio
• Morning Flow Yoga
• Pilates
• PiYo
• Power Pump
• Pure Strength
• Tabata Express
• Total Body Sculpting
• Yin Yoga
• Yogalates Fusion
• Zumba
Fitness classes subject to change depending upon instructor availability.
For daily admission fees: click here
FAQs
Yes. Registration is required at least 1 hour or the night before for group fitness classes.
The Assistant Superintendent of Recreation must be contacted to request use of group fitness studio.