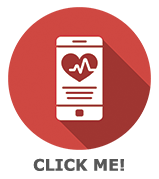 St. Charles Aquatics is the area's comprehensive aquatic program provider dedicated to the growth and development of a wide range of water-based performance activities throughout the community. Programs have been developed by top USA swimming coaches and swim instructors who are passionate about teaching proper stroke technique and water safety.
Indoor Swim Lessons & Programs
High-quality swim instruction for everyone, from infants to adults, with an emphasis on water safety education both in and outside the home. The goal is to empower every participant with skills, knowledge and confidence in their swimming ability, while developing a lifelong commitment to safety, wellness and enjoyment in the water. A variety of techniques are used to create a fun, safe and challenging learning environment for all swimming students.
Ages 6m-3 ♦ Water Skills & Acclimation
Ages 3-5 ♦ Preschool
Ages 5-14 ♦ Youth
Ages 15+ ♦ Adult
Ages 5+ ♦ Home School
All Ages ♦ Swim Team
Ages 6+ ♦ Springboard Diving
Ages 8-18 ♦ Water Polo
Ages 18+ ♦ Master Swim
Student/Instructor Ratio
Beginner-Intermediate 4:1
Advanced 6:1
For more information and to register: click here